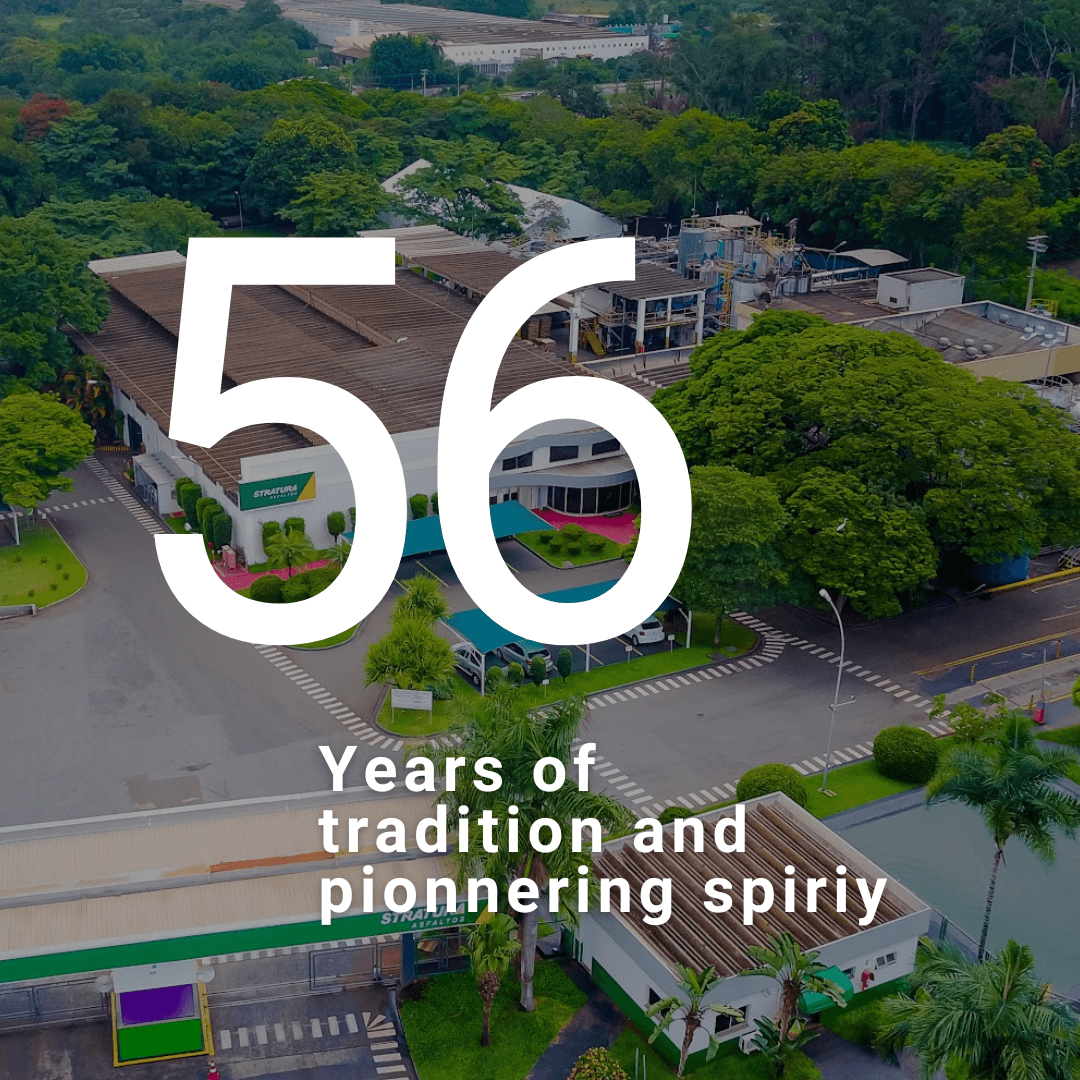 For more than 56 years in the asphalt market
1967 – Creation of Asffrio, a family company, pioneer in the introduction of asphalt emulsions in the country.

1970 – Grupo Petróleo Ipiranga takes control of the company, changing the name of our company to Ipiranga Asfaltos.

1973 a 2000 – We went through the process of incorporating the assets of other companies: Betubras and Cibec.

2007 – Nationalization of the company, as a result of the transfer of share control to Petróleo Brasileiro S.A (Petrobras), upon the acquisition of Grupo Ipiranga by Braskem, Petrobras and Ultra.

2011 – Change of name to Stratura, which means "pavement" in Latin, already under the control of Petrobras Distribuidora (BR).

2017 – Increase in our expertise and portfolio and incorporation of technologies by unifying the operations, factories and laboratories of the asphalt division of Petrobras Distribuidora (BR), which made us the market leader.

2019 – Returns to private initiative, resulting from the sale of most of the shareholding control (follow on) of Petrobras Distribuidora (BR) by Petrobras.

2020 – In 2020, 100% of the shares of our company were acquired by Bitumina do Brasil, a Brazilian subsidiary of Bitumina Industries Ltd, based in London, United Kingdom.

2022 – In 2022, 100% of the shares were acquired by Fiord Capital, an independent investment manager in Brazil, focused on creating value in several sectors, including infrastructure.
Stratura Asfaltos is recognized as a reference in the development of new technological solutions in its segment, being structured to meet the specific needs of its customers both in the supply of conventional, modified and special asphalt, as well as in specialized technical assistance.
Through its Engineering Solutions Center, it conducts research, offers technical support to customers and provides training to professionals in the field.
The industrial units are strategically located close to the suppliers of raw materials, and with a productive structure and efficient logistics in a standardized way for customers in the most different Brazilian regions.
Meet our team
Experience and Innovation in Complex Environments
Meet our team
Experience and Innovation in Complex Environments